SNACK MONEY – IMPORTANT CHANGES
Snack money should now be paid on the Monday of every week at £1.75 per child for Reception - Year 3 children over 5 years old. Children under 5 years of age - 75p per week. Children in Year 4 - Year 6 should have 50p per day maximum. If your child has been absent then you need to pay for the rest of the week. Payments MUST be in a named envelope or a named money bag. Any snack money that is not in a secure envelope will not be taken in. All snack money is to be given to your child's class teacher and not the school office. Unfortunately, if you do not send in snack money, your child will not receive snack.
ATLANTIC KITCHEN STAFF
Mrs Hillyer - Supervisor, Mrs Threadgold & Mrs Rogerson
PACIFIC KITCHEN STAFF
Mrs Prussia - Supervisor, Mrs S Coppenhall & Mrs D Coppenhall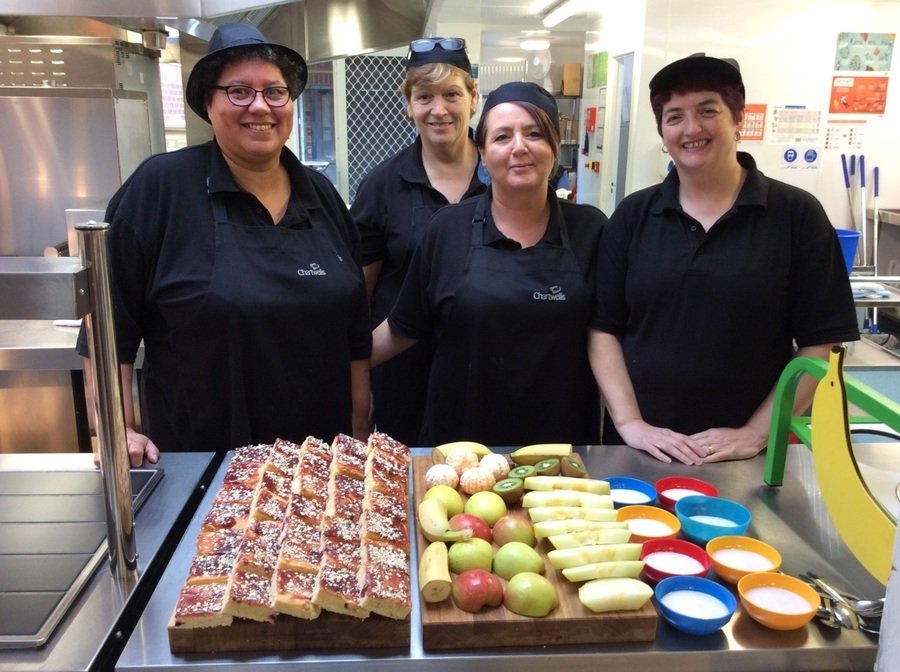 At Underwood West, children can either bring in a packed lunch from home or have a school dinner. School dinners are priced at £2.10 per day or £10.50 for the week (to be paid on a Monday).