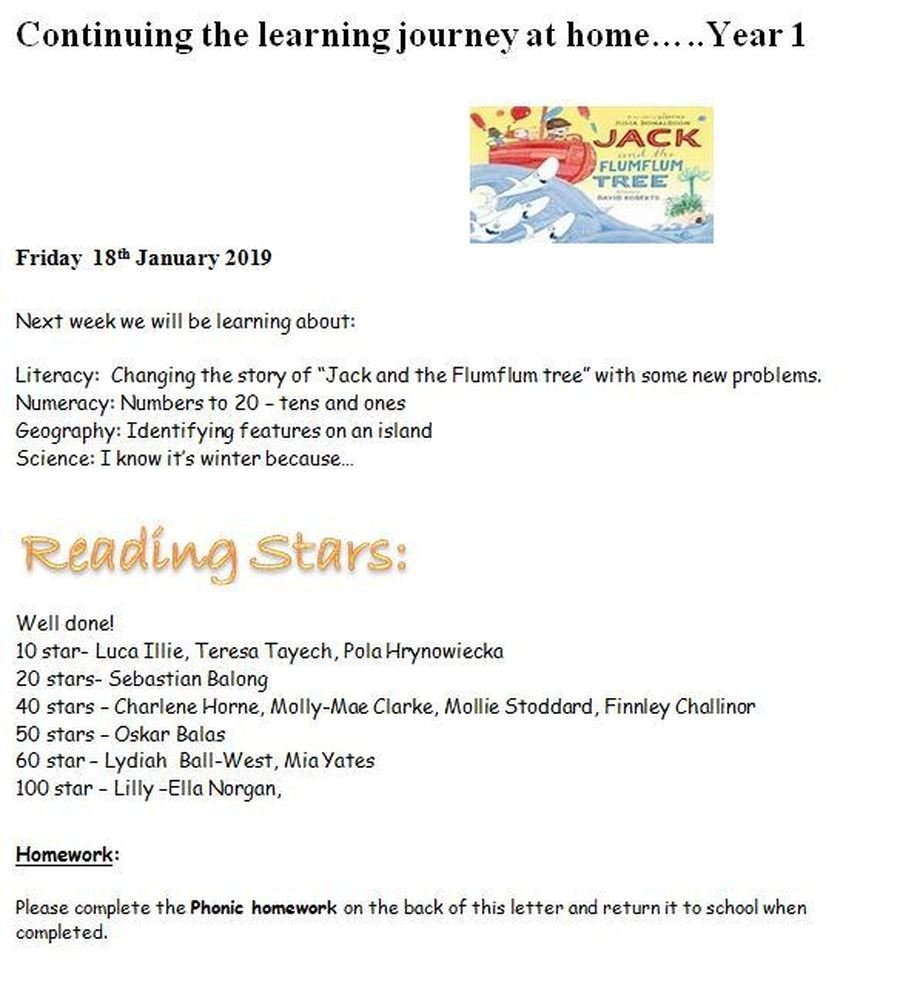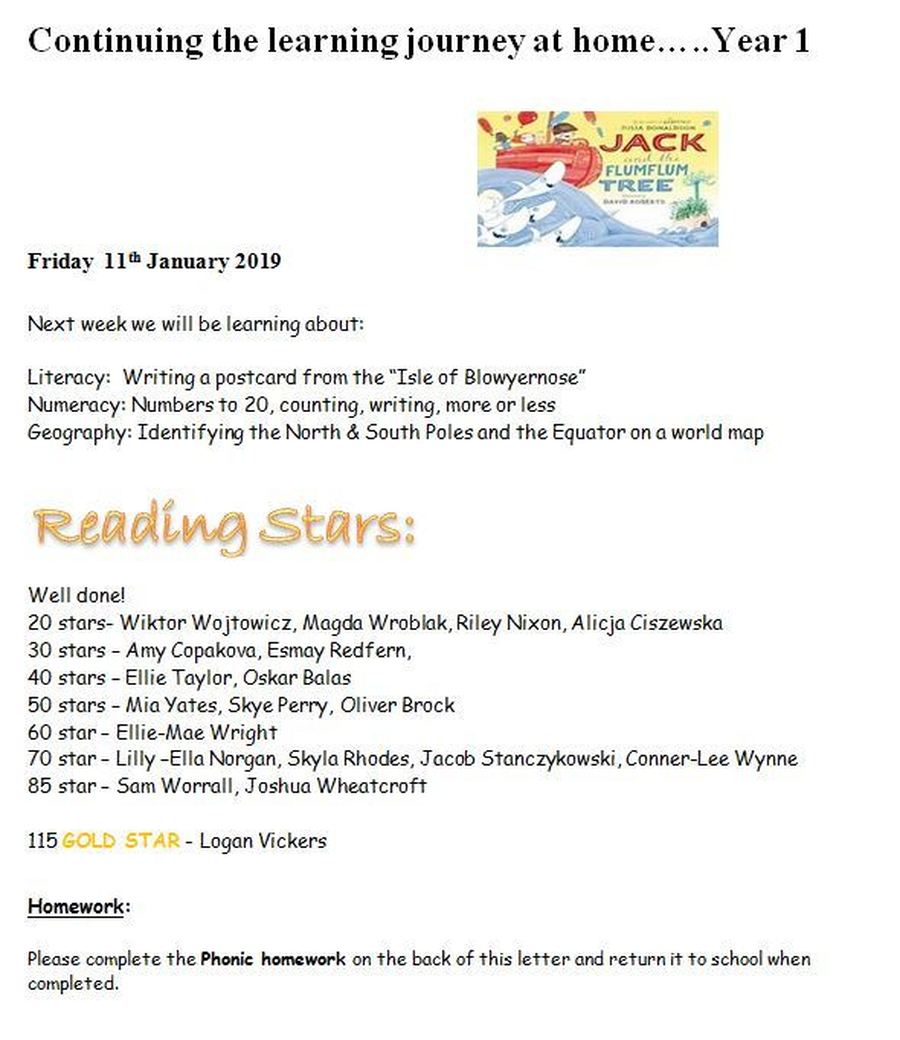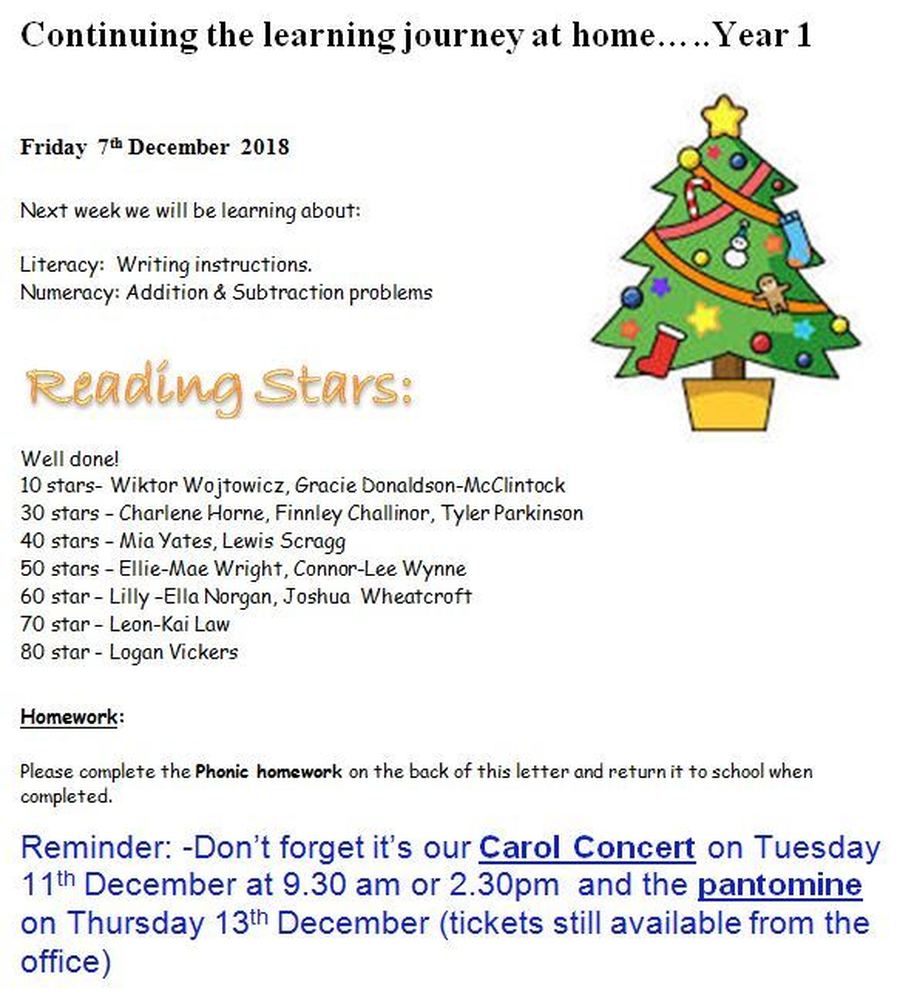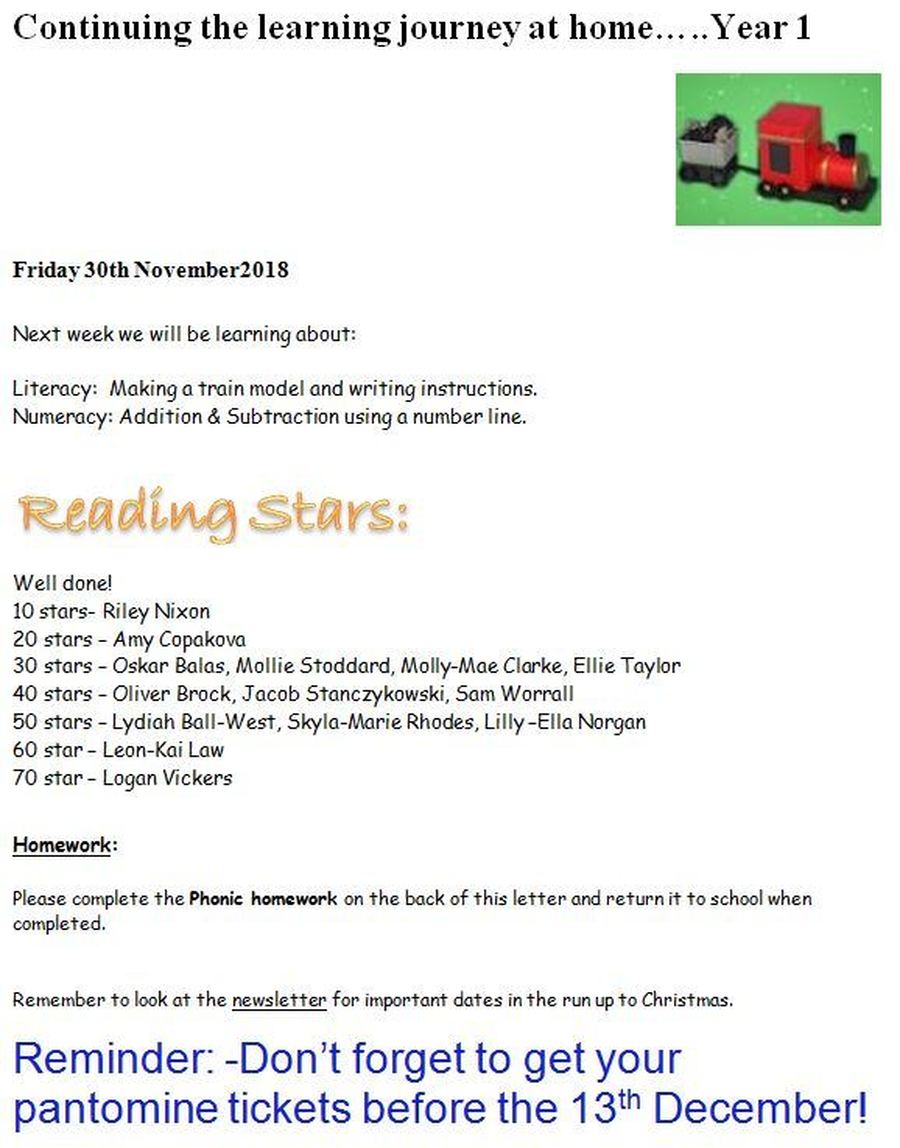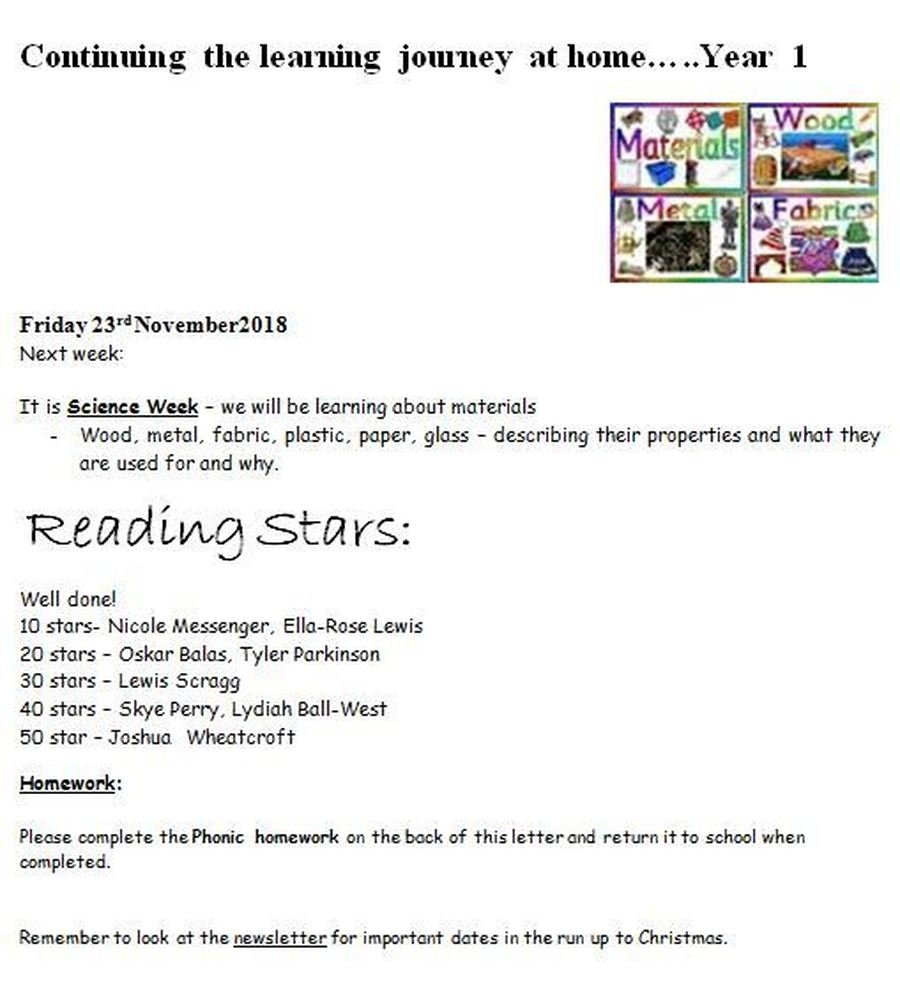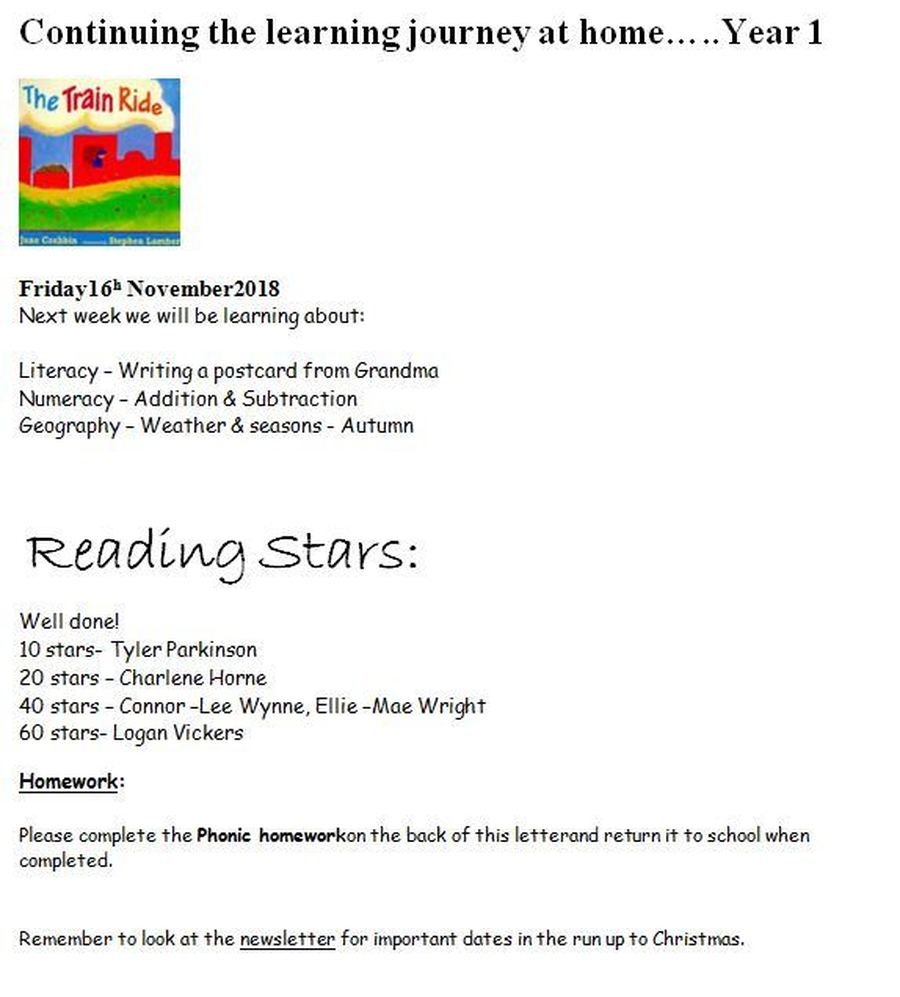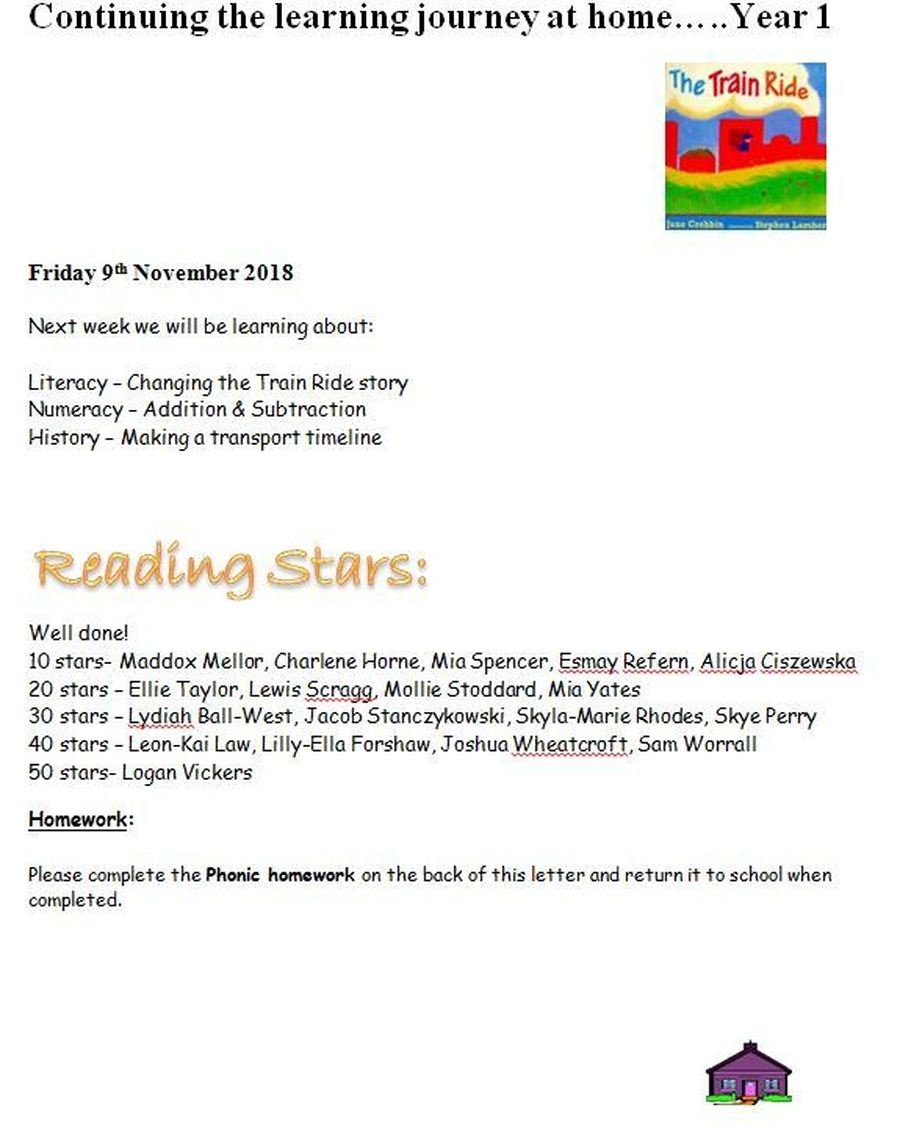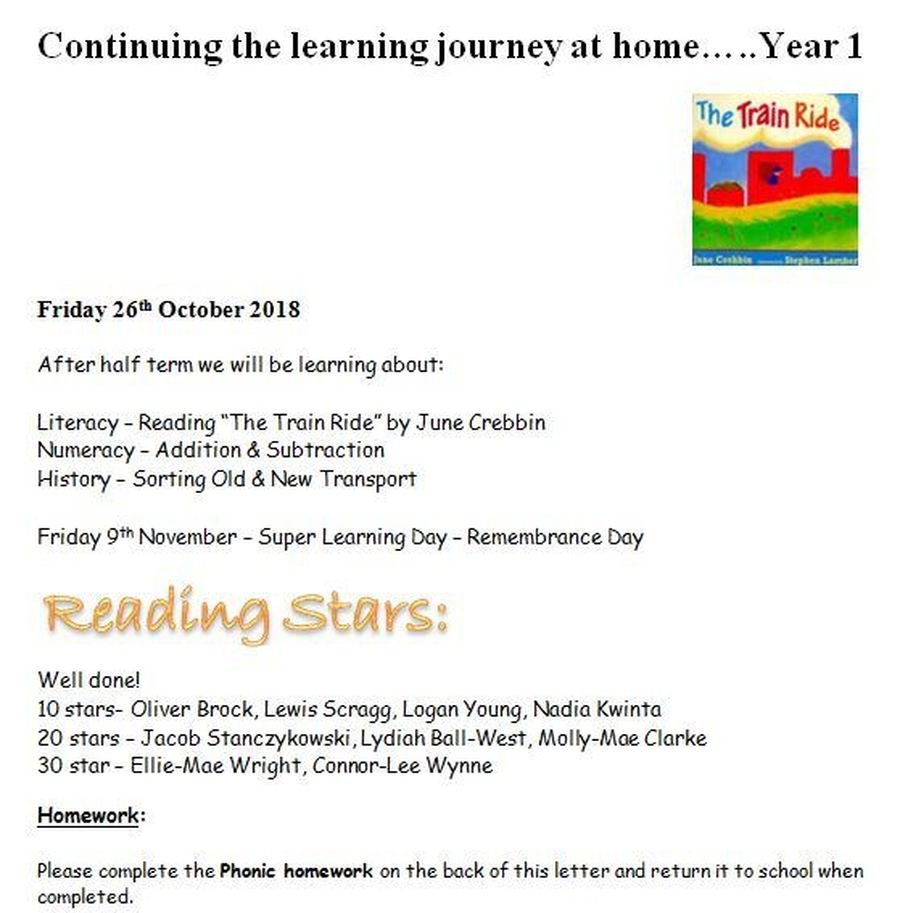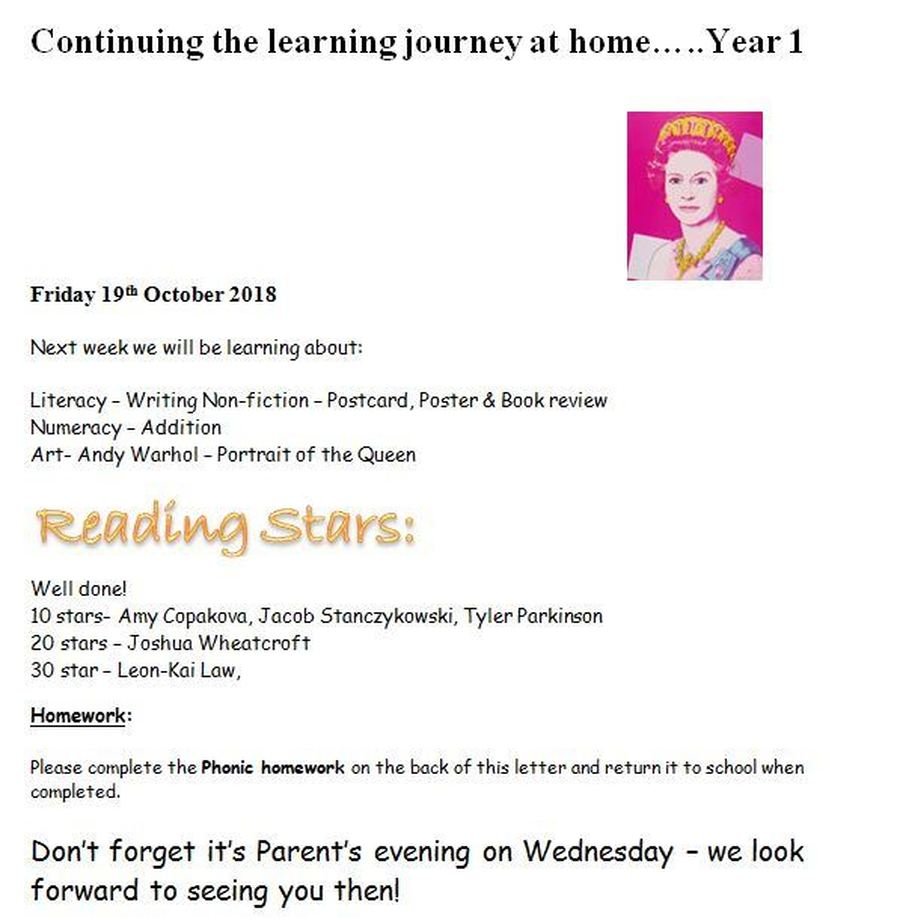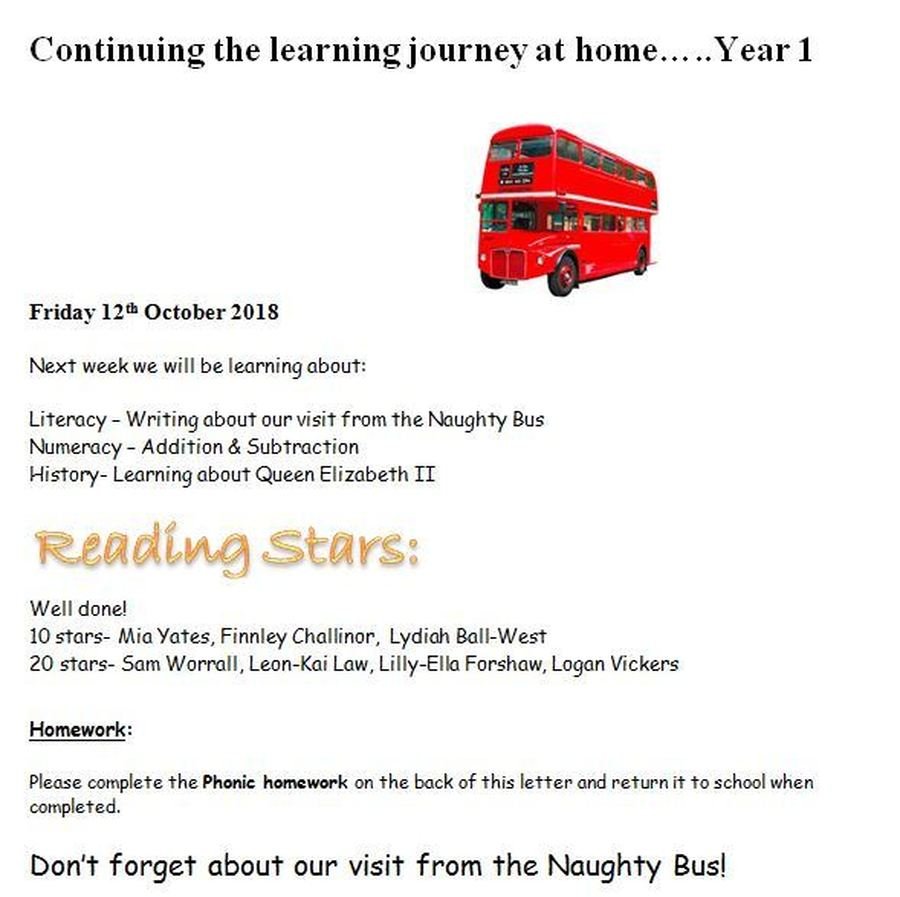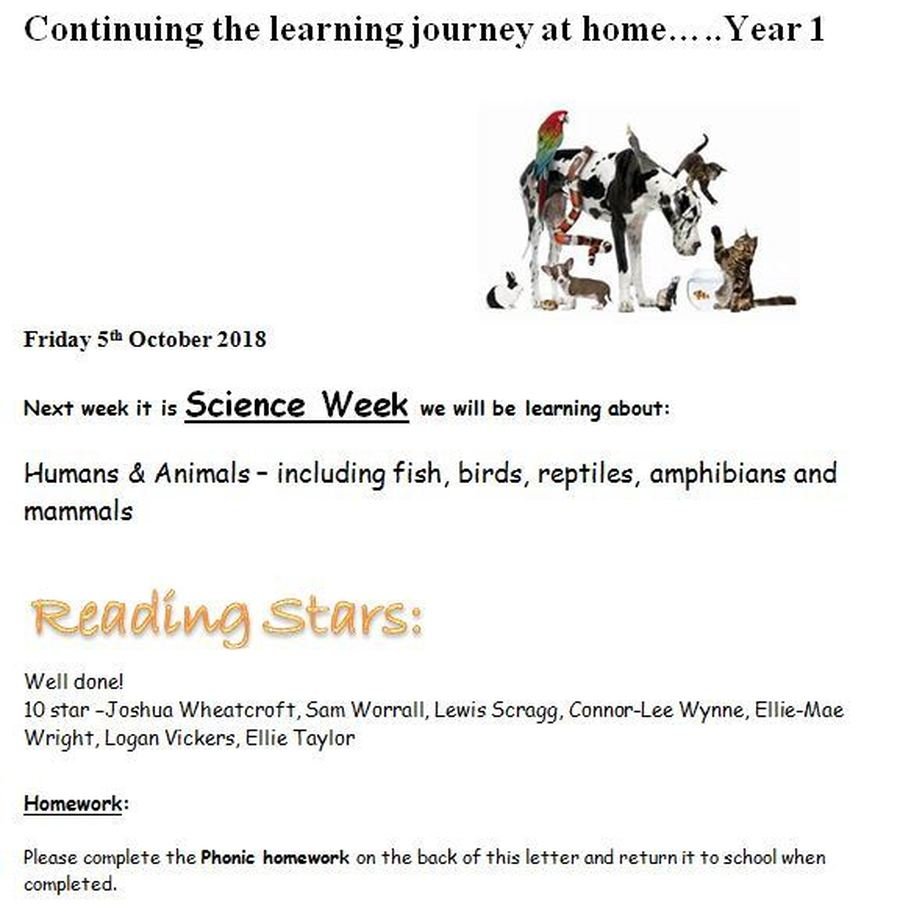 Welcome to Year 1!
We hope you had an enjoyable summer and are looking forward to seeing your child develop this year.
We aim to make the transition from Reception to Year 1 as smooth as possible so there will still be plenty of structured play opportunities, particularly in the first half term. We will begin to gradually introduce longer numeracy and literacy lessons as the children are ready.
Snack money is £1.75 for the week (for toast & milk), please pay this to your child's teacher on a Monday (in a named envelope or bag). Lunch is still free for all children in Key Stage 1.
Our PE lessons are taught by professional coaches (Sportscape) and will take place on a Thursday for all children. Please ensure your child has their PE kit (t-shirt, shorts, pumps) in school at the beginning of the term. This can be left in the cloakroom each half term and taken home to be washed in the holiday. Please ensure their name is on all pieces of their kit. If you still need to purchase a school PE kit these are available from the office.
Please, please also ensure that your entire child's uniform, including coats is named as it is very easily mixed up, especially when getting changed.
We will hear your child read as part of a group each week and each time they will bring home the book they have read to practise at home. Please remember to send them with their book bag every day as each group of children will be reading on different days each week. It is important they get as much opportunity to read as possible. We know they will be tired after a long day in school but just 5 or 10 minutes of your time each day will make so much difference! Please don't forget to fill in their reading record book as they will receive a sticker each time they read at home and will receive certificates for reading ten, twenty, thirty times, etc.
At the end of each week we will send a short letter home on blue paper (entitled "Continuing the learning journey at home") which will briefly tell you what the children will be learning the following week and any other important reminders. Each afternoon your child will have a short Phonics lesson in a small group. This is to develop their knowledge of letters and sounds and develop their reading and writing ability. Each group will be given "homework" set by their phonic teacher. This will be sent home on the back of our blue "Continuing the learning journey at home" letter. Please return to school once homework is completed.
We have an "Early Doors" policy in school where we open the doors at 8.50 am. This is to allow us to work with individuals or small groups of children, reviewing something they may have done the day before. Meanwhile our teaching assistants will register the class and complete "start of the day" activities. It is very important that your child arrives promptly or they may miss out on a very useful time for developing their learning. For this reason we would also request that if you have any issues you may want to discuss please see us at the end of the day.
During the building work taking place in school at the moment we are asking that the children line up with their class on the "artificial grass" area outside the Year 1 classroom in the morning so we can take them calmly into school. If you arrive after we have gone in, please say goodbye at the door and send your child in. A member of the Year 1 team will always be on the door to ensure they get into class safely. If you arrive after 9.05 the doors will be closed and you will need to take your child to the school office where they will be signed in as late.
Year 1 children finish each day at 3.10pm. While the building work is taking place you can collect your child from the front door of the Pacific building. We will bring the children out to line up one class at a time and send each child off only when we have sight of the adult collecting them, a wave when we get to your child will help - please be patient while we get to know your faces! If for any reason somebody different needs to pick up your child please inform your class teacher or telephone the office.
This term we are basing our work around a book called "The Naughty Bus" by Jan & Jerry Oke. In Literacy will be writing our own journey stories and transport poems. In Science we will learn about the weather & seasons, plants and common animals and testing different materials. In Numeracy we will be counting and ordering numbers up to 20 and beyond, adding and subtracting those numbers and counting in groups of 2s, 5s and 10s.
Please feel free to come and speak to us at the end of the day if you have any concerns or suggestions and if anyone could spare any time to volunteer as a parent helper – reading to children, playing games, crafts, etc, we would be very grateful.
Mrs Wakefield (Class 3) & Mrs Greenbank (Class 4)